Square Enix decided to add some icing to Final Fantasy XV's Anniversary by announcing that the director, Tabata, has resigned and that all of the future DLC is now cancelled. Happy Anniversary? 😂
I also completely missed my own blog's anniversary because my life is a mistake.
And now let's see what I experienced this year!
---
そのくそげ~
---
"I Think I'm An Otoge?": Psychedelica of the Black Butterfly
Beniyuri is a painfully submissive and generic heroine and the unlock-able sub-stories killed this "otoge." Why should I care about anyone when their route isn't complete? It's scattered about and heaven forbid I saw the wrong episode for someone else! Cue more emotional detachment. And the romance? LOL
---
The Decent
---
"I must find my Oniichan": 7'Scarlet
I only liked two routes because Ichiko was a doormat in every other one, but the two I enjoyed were tres ( ͡° ͜ʖ ͡°) Regardless of my personal tastes, a ton of people love this game. There was one disgusting, horrid route that left me wishing the FBI had swatted the writers, so look forward to that flaming garbage if you pick this up.
---
The Good
---
"Why Have A Wedding When You Can Have Filler?": Code Realize: Future Happiness
I was genuinely surprised by how much care was put into Finis's story and desperately wish it'd been in the original. But Otomate pulled a Clickbait! There's only one true happy ending for one lucky ikemen
I guess the title holds up though, because that happiness is definitely in the future. Luckily, the second FD has been localized! BLESS THE GODS MY SACRIFICE WAS SUCCESSFUL
---
"The FanFic You Never Knew You Wanted": Kingdom Hearts 1
Better late than never, KH3 I'm almost there! I played KH1 last year and dun Goofied so hard on the last boss that I couldn't beat his final form (ノಠ益ಠ)ノ彡┻━┻ Flash forward to 2018 when I realize, "I didn't pick up Curaga or Aeroga…" and with the power of friendship aka Donald I said heal me not the boss!! I prevailed. It's a weird title when you think about how it's a Disney x FF fanfic, but as rule #34 says but it was really enjoyable.
---
---
Nostalgia Train : Spiderman
The game began pretty meh for me and I was starting to worry I wasn't going to like it until we meet Officer Davis. Without divulging any further, I didn't expect the feels to hit me and can we please give a huge shout out to the writers for giving Doctor Otto Octavius a fantastic story? His plunge into madness is tragic and heartbreaking and you feel for Peter because the writers took the time to build a solid relationship between the two.
---
BOIIIIIIIIIIIII: Dad of Boi 4
It's been a long while since I've played a game (that wasn't a VN) that made me tear up, nearly screech with utter frustration at my inability to get good, and feel so accomplished by the time the I finished everything. It truly deserves the official Game of the Year award of 2018 it received.
---
OH Shit He's Hot: Detroit Become Human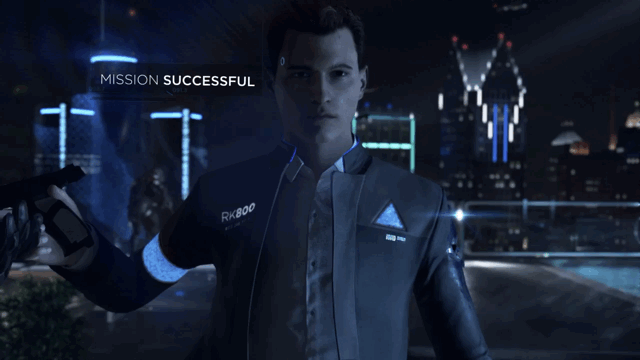 You play as 3 different characters, all of whom are androids. Yes, there's some flaws because Mr. David Cage is a hack writer, but holy crap did I fall in love with Connor the game. I can't recommend this game enough and if these annual otoge awards weren't exclusive to awarding otoge the number one spot, I'd give it to Detroit because it's pretty much an interactive VN with hot men. You can pick up a copy here!
---
( ˘ ³˘)♥ THE BEST OF 2017 ( ˘ ³˘)♥
This category will only include ONE otoge or visual novel. The visual novel must include romance to count because this is an otoge blog.
---
Do it For Jed: Psychedelica of the Ashen Hawk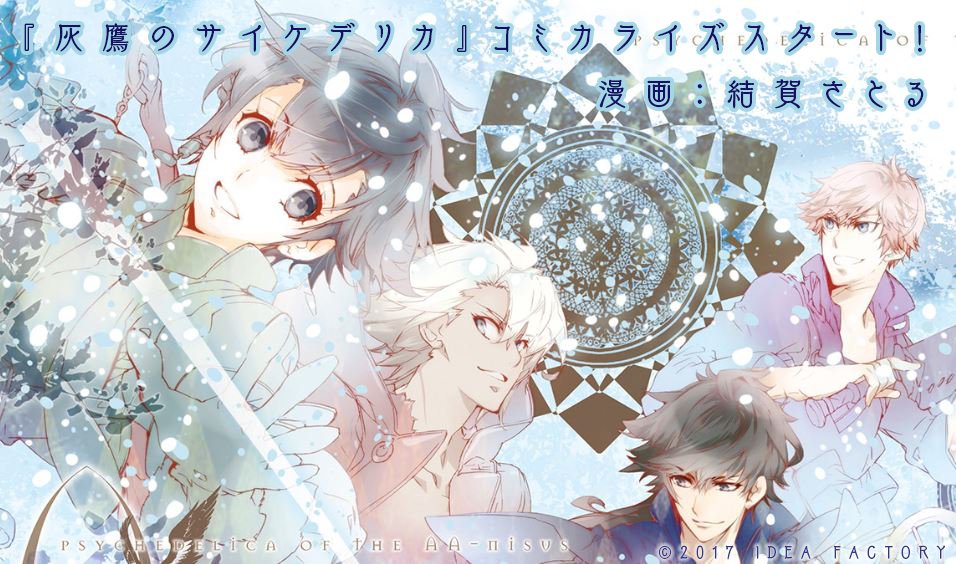 The characters struggle to earn their happiness and I really liked that. I adored the heroine! Jed can hold her ground, can fight, is a badass, and even does something messed up to someone. She feels real and not like a simpering doormat like Beniyuri or Kazuha or *insert heroine you felt was severely lacking in personality.* I had a great time with this one 🙂
---
Confirmed English Otoge for 2019 (so far)
If you know of any more please lemme know thank you~
---
A Thank You To My Readers
2018 was an unexpectedly difficult year for me. My dad and dog both nearly died around Thanksgiving and it really hit me hard. I'm so grateful both of them are both alive and well – I don't know where I'd be if the worst had come true. Classes were a real struggle to keep up with. Yet, in the middle of it all, I had an amazing support system. I can't thank you guys enough for always being there for me!! Thank you so much for another year and I hope 2019 is even better! 🙂
---
If you like what you see please follow or share. Thank you!!