That's right, I'm back after another long hiatus!! Adhering to a schedule stresses me out so that's why I sometimes just disappear. If you find a cure for internet introvert syndrome please send help.
A lot of things have happened that really took their toll on me. I'd rather not divulge what those things were but I hope you can understand that I needed a break or I would've gone crazy.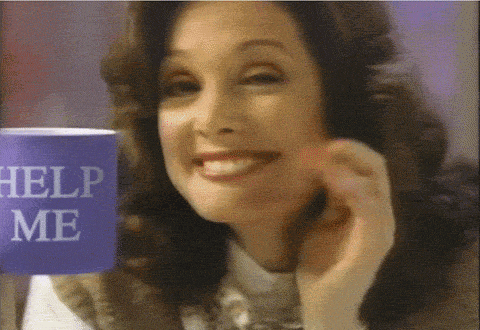 In tandem with translating Beastmaster and Prince, (a solo project that I am undertaking simply for translation practice) I've been devouring Cross Infinite World's light novels in order to accurately review them. I'm not getting paid in any way to do this. I've been hoping for a company that would license light novels for an audience that enjoys otome games and romance and now that there finally is one, I want to put my money where my mouth speaks. Especially so when my entire blog has been about supporting the kind of content we want more of. When I have finally finished reading their novels and have reviewed them I plan on hosting a giveaway for one of their novels.
This is where I start to get anxious because ohhhh boi! I'm going abroad once more to study in Japan. For an entire year. I'm apprehensive and nervous for many reasons: I'm a broke college student; I'm worried that I may not accomplish my goals in the language; it's a horrifying investment numbers-wise; I doubt my own skills and abilities all the time and etc. Will it be worth it? I'm not sure. All I know is that I have the opportunity to take another step closer toward my goal and I need to take it. Self-studying a language can only get you so far. If I want to make a career out of Japanese then I need to acquire the skills to reach fluency. My university doesn't offer much in terms of Japanese classes and what little they do have wasn't enough. I have already completed the Japanese language program and I feel as though I didn't learn much in the upper classes at all. It's nerve-wracking to see how much money was wasted on those classes. I'm hoping that somehow this year abroad will steer me in the right direction.
But of course I didn't stop there with making questionable decisions. Someone please slap some sense into me through the internet. I've wanted to join the PC Master-race for some time and I used the tips I made at my job to make that dream become a reality. (Please be kind to your fellow restaurant workers it is Dante's Inferno in this industry). Although it was a budget PC I still feel guilty about this investment – even if I'd been planning on building one for a while. My best friends were kind enough to give me some parts that they weren't using and they both even helped me build it and I'm forever grateful to them. Money-wise though, it wasn't the best decision because I also have to somehow pay for this next semester and then a whole year abroad.
I also had to make some gutting choices for my future. I'm not going into what those were but I know it was for the best no matter how hard they were to make.
As for the good news – because I'm sure you all don't want a completely depressing post – I have many reviews coming up very soon! Please look forward not only to Cross Infinite World's Light novel reviews, but for my long-awaited review of Steam Prison. If this PC has done anything good so far it has been in allowing me to achieve what my many laptops never could: actually let me play the games I purchased (RIP Dell you were the only good one).
Oz-mafia! was a dumpsterfire of disappointment so I was hesitant to even pick this up. The writing is so much better, the characters are all interesting and the heroine is an active participant in the narrative and she takes no shits from anyone. I'm having a blast. I sincerely hope the entire game is as good as it has been thus far.
As for Beastmaster and Prince, the translation is going really well! The process has taught me a lot and has been instrumental in pointing out my weaknesses in the language. If you have a PSVita or a Nintendo Switch and a copy of this game but don't understand Japanese you will soon be able to play and understand the entire story! Thank you for your patience. I knew this would be a very long project but I'm surprised at how accessible the language barrier has been. It's certainly not a game you can hope to understand if you know very little Japanese but if you're anywhere around N3 and you're willing to take the time to look up every single word you don't know and you're willing to piece together the sentences on your own, you can definitely make sense of the story! However, I understand that many people just don't have that kind of time. I don't have much time for it myself but this is a project I'm determined to complete. I hope to soon begin translating the otoge I've had on my shelf for a few years because I was never able to understand them and now that my Japanese is much more advanced, I'm certain I can do so.
Other than otoge, I've been on a roll with Fire Emblem Three House since I bought it and I'm almost done with the first story. Considering my financial situation I didn't want to take any money from my paycheck to use toward this so I traded in a ton of game at gamestop. The romance has been toned down from blatant fanservice and wish-fulfillment that was present in Fates and is now a much more enjoyable experience. There are even romance CGs just like in otoge 😀 Sadly, the same-sex options were really bad if you wanted to play as a guy who romanced the dudes…Playing as a girl gives you a vast selection of women to woo as well as the entire male cast so that really stings if you're a guy wanting to see some inclusion. Aside from that horrid exclusion, the game has been phenomenal and I can't wait to finish the last two stories and review it. Here you can pick up a copy. 
I've also finally picked up a Nintendo Switch Controller . If you haven't yet gotten a Switch and you, like me, need headphones for whatever reason, this is the only official Nintendo Switch controller that I'm aware of that has a headphone jack. It comes in blue, red, purple or black. It's also crazy cheap at only $25. I'd rather not pay $60 for the Pro Controller when it lacks one. I've never bought any other controllers for the Switch so I have no idea how it stacks up to the others but I've had no problems with mine. It's very light-weight, easy to use and I like the controls.
And lastly I wanted to talk about one of the best choices I've not only made but have stuck to for about a full year. I'm not saying you need to get rid of everything you own and live in a tent from now on because many people can't and personally I know I couldn't. However, what I've learned from making my space more inviting and filled only with what makes me happy is how I need to feel about life in general. After a hard day at work or a stressful event, I want to be able to return to my home and feel calm and ready to tackle what I need to do. Minimizing the things I own has been instrumental in this process. I used to be extremely sentimental about my possessions. If you had told me that I would have donated over 600 books and downsized all of my possessions to what made me happy, I would've called you insane. Now I'm excited to change my living space from a burden into a safe haven. If you want to learn more about minimalism, for it is certainly NOT an aesthetic and sadly some people take that way too far, I can't recommend Marie Kondo's, The Life Changing Magic of Tidying Up, enough. Alongside this book, I recommend the above youtube channel for not only minimalism but for learning about how to become more productive, changing your life around and pursuing your dreams. Minimalism is more than just having less. It's about removing stress from your life. It's about making you feel better, making you more productive, and about leading a more fulfilling life. Minimalism is NOT about how many things you own. It's about having what brings you joy, as Marie Kondo so eloquently puts it.
---
So that's what's been going on for this past couple of months or however long it's been since I became an internet recluse. I'm excited to be back and am ready to tackle more projects. While I'm nervous about what's in store for the future I can't let that overcome me. I hope all of you have been doing well yourself and that you're having a great week!