2019 was a good year for games, although I have yet to play the majority of them. Especially regarding otoge. The good news is that I have a ton of titles to play this year though! My biggest hurdle was the costs of studying abroad I had to scrounge together for 2020. It was a close call. My health deteriorated so badly my doctor told me to stop working because it would cause another flare up. After getting my next paycheck, I had to explain the situation to my boss. She was so incredibly understanding but I nearly broke down and cried in front of her. That job was all I had. So I sold most of my possessions, applied to every scholarship available and started doing freelance work. And I made it. If I clear the next application process, I'll be on my way to studying abroad! That's not to say I didn't buy anything because I most definitely did. I had to be selective though. My family was also unbelievably sweet, getting me a copy of Death Stranding and my brother even got me Pokemon Sword for Christmas. In the process of culling what I had, I focused on my backlog. Most of what I played were games I received as gifts or were from said backlog. The rest were purchases made while I was working and didn't have to worry about my finances until this crap happened.
On a lighter note, I buckled down and wrote more fanfic and original works. Nanowrimo hasn't beaten me yet 😉 I've also read 3 novels in Japanese and translating has gotten easier for me. So 2019 has been an experience and my body actually might hate me but as long as I'm still alive I'm happy. I do want to encourage all of you to please check out your thyroid though. A lot of issues can stem from a malfunctioning thyroid and can even result in autoimmune diseases. Take it from me: you really don't want to deal with this crap. Please get it checked out, for the love of god.
With that summary out of the way, here's my year in review. As always, these are my personal opinions on the games I've played.
---
くそげ~
---
The Gentleman's Guide to Negging : London Detective Mysteria
Only three of the guys are decent human beings and one of them doesn't even get a route. The one I signed up for was a manipulative douche-bucket. The mysteries were elementary and I've never seen a dumber villain's goal in all my life. I deleted this from my library the second I finished it. Good riddance, Holmes!
---
Half-baked Star Wars : Final Fantasy XII
Oh what could've been! The moment I laid eyes on XII's remaster for the Nintendo Switch, I fell head over heels – but alas, it was not meant to be. I can't in any way, shape or form best describe how much of a letdown XII was. Instead, here's a fantastic blog which goes into excruciating detail as to how this entry fails in its story, in its cast and in its mechanics (the latter aspect is one I disagree with on many regards, however). His logs gave me life when I felt alone in my disdain for this game. At the very least, Balthier is one of the best characters FF has written and for once we didn't follow a band of angsty, hormonal teenagers.
---
The Decent
---
Atlantica the Cursed : Kingdom Hearts 2
The tutorial crushed me becauseI got to play as Roxas before his existence was sucked back into Sora and I was like wtf. You can't make me love this poor soul and put me through hell and back with him only to force me to resume playing as Sora!!I like Sora, don't get me wrong. I'm just more invested in the Sea-Salt Ice-Cream Trio. The Disney world "plots" were terrible. The good stuff only began at the start and at the end of this game. Why couldn't more of that have been dispersed throughout the middle?! I loved Axel's redemption arc and fighting all of the Organization members. But again, the bulk of this game was a slog. Don't even get me started on Atlantica. Who thought that was a good idea? WHO?!
---
The Good
---
When Your Human Sacrifice Works: Code Realize ~Wintertide Miracles~
If you have the option to play this on the PS4 I'd recommend it. It was a real treat to see the CGs in all their high-res beauty. It was also a guilty pleasure title. It may be lower on your list if you aren't a huge fan of this series.
No actual humans were sacrificed to summon the demons that persuaded IDF to localize this game.
---
Thanks For Stomping All Over My Heart: 358/2 Days
Days gets flak because of its game play – but that's the entire point! You're working for the Organization. If it were fun to work for them you wouldn't feel trapped like Roxas, Axel and Xion do. It's no romp through a field of flowers, but it has the best dialogue and character development in any KH game and it will remain my favorite KH game alongside Re: COM.
---
Terra Is a Dumb-dumb: Birth By Sleep:
BBS follows a trio of marketed-best-buds who can never communicate or solve their problems with each other like actual best buds do. It has a Star Wars vibe and it would've been so cool if the consequences of believing that the light was "the only way" had been explored more in 3.
---
That's It?: Kingdom Hearts 3
My face after having played through a shitton of games only to see what 3 had in store. Frozen, Tangled and the Caribbean's worlds were GARBAGE. BH6 was disappointing. I only signed up for the end-game content so I was satisfied with that bit. However, there was a fight dedicated to a MOBILE GAME that was never released in the west and apparently it serves a huge role to the plot. I had no idea what was going on or who those characters were or why I should even care about them. As for Kairi…dear God what a mess. Her "character" is so simple and clean she can't face her fears. Despite its flaws I had fun but I wasn't impressed with its "conclusion."
---
Healers Adjust: FFXIV
For my first MMO, I apparently chose one of the better ones available. In 6 months time, me and my friends powered through what we could almost every night after work for a few hours. We finished the latest expansion, Shadowbringers, just this month! (It's the equivalent of playing through 4 whole JRPGS.) The gameplay is addictive and the best part is that the free trial can get you up to level 35! So if you've yet to hop aboard, there's ample time for you to decide if the subscription is worth it. DM me on twitter or comment below if you want my friend code!!
---
A Great Finale: Uncharted 4
While supernatural creatures are cool to fight, I'll take a twisted, crazy man losing his sanity because of the protagonists any time. Said villain also had so much potential to redeem himself before he went off the deep-end. For the Uncharted series, 4 was a well-polished game and its narrative was one of the most subtle in the franchise. I even teared up at the end. (Elena is forever best girl.)
---
Harry Potter and the Church of Seiros: Fire Emblem 3 Houses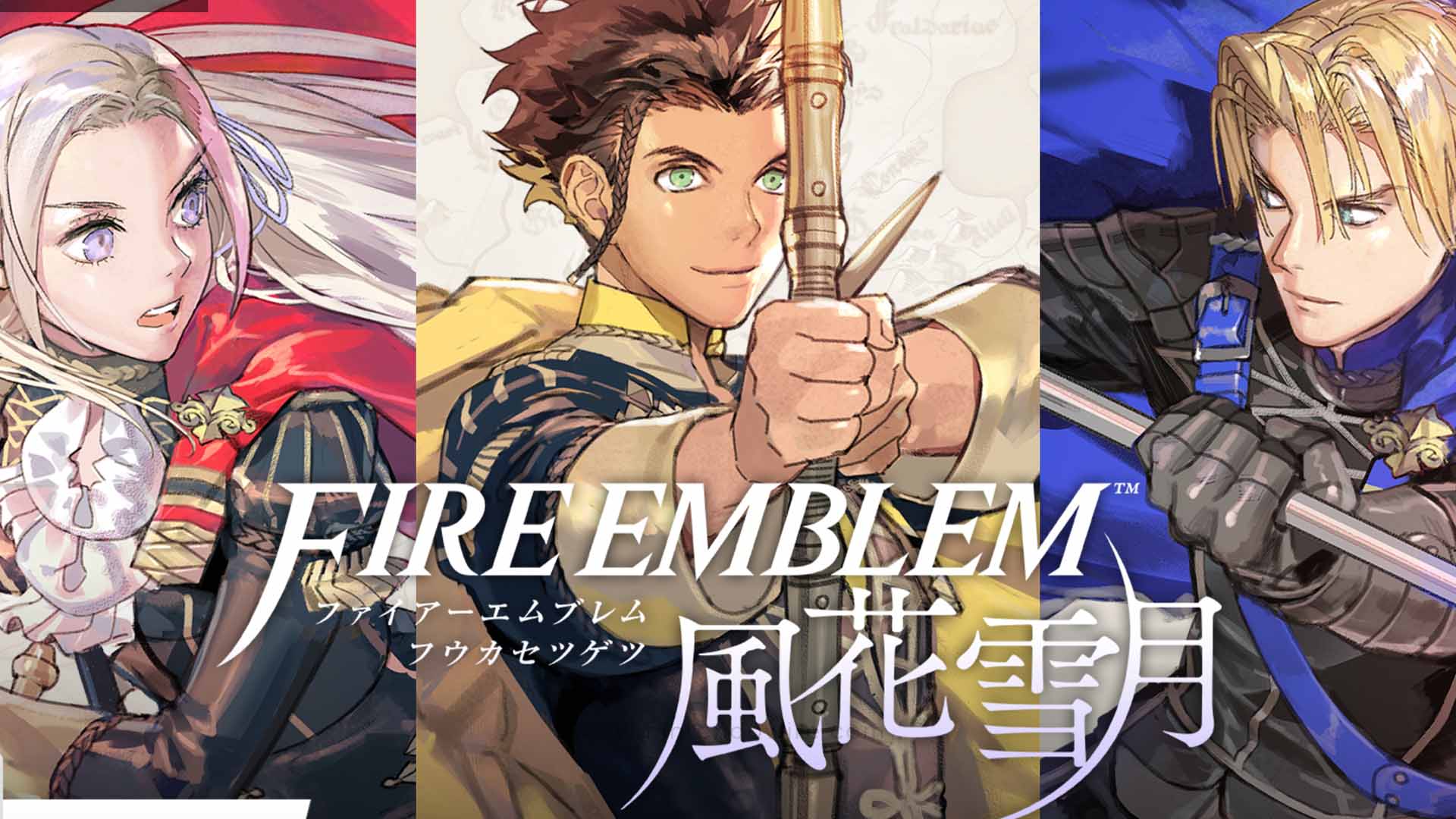 Claude, my mean meme-machine is finally right-side up! Can you believe I put over a hundred hours into one House alone? Or that each house has its own unique narrative spanning over 50 hours with its own unique cast of characters? The twists caught me off-guard, both the Japanese and English audio tracks are fantastic and Dimitri really needs a hug. If you've never played a FE game before, Houses is a perfect entry point. Pick your house: Black Eagles for Edgelords, Golden Deers for Quality Content and Blue Lions for Tragic Anime Husbandos.
---
( ˘ ³˘)♥ THE BEST OF 2017 ( ˘ ³˘)♥
This category will only include ONE otoge or visual novel. The visual novel must include romance to count because this is an otoge blog.
---
I didn't like Ozmafia! but Steam Prison not only rectified every issue I had with that kusoge, but the story has been on my mind for a while now. Granted, I did recently finish it but for what it's worth, I sincerely enjoyed my time with it. It has its issues but I think it's a huge step up from Ozmafia! Feel free to check out my review where I discuss trigger warnings.
---
Confirmed English Otoge for 2020 (so far)
---
All of these are Nintendo Switch releases for 2020 (with the exception of Code Realize's first game releasing this December. It's FDs are scheduled to release next year). If you have yet to play Nightshade, the Switch version has an English translation, which is the same translation as the one on Steam. Let's not forget that the wonderful translator of Fashioning Little Miss Lonesome just translated (and fixed lol) the "localization" for Taisho x Alice. It's available on Steam. The future for otoge appears to be Nintendo consoles and mobile games so if you've yet to make the Switch – ahaha I'll let myself out – I highly suggest you pick one up.
---
To my Readers,
Thank you for always supporting this blog! Every comment, like or purchase made through my links helps more than you could ever know and I sincerely appreciate it. Please have a wonderful 2020 and please stay safe. You can achieve anything you put your mind to, no matter how difficult they may seem to be.
-Leaf
---
Follow or share for more content about otome games, visual novels and so much more!