In 2021 I played many titles that genuinely stole my heart, which made up for a lot of the bad that happened (like someone stealing parts of my car in the middle of the night just a few days before Christmas and the loss of a loved one). 
Unfortunately, I played three otome games back-to-back that were not great. I couldn't even finish the last two, and I'm debating whether I'm going to try again this year. The bright side is that I now have some amazing games like Cupid Parasite and Bustafellows to play instead.
Now let's get into this year's wrap-up! 
---
くそげ~
---
Fxxx Me Royally! Magical Horny Princess!!: Yikes
I was super pumped for Royally when it was announced for localization. It sounded fun and the art style is adorable. This was also the first otome game I played in 2021 and oh boy was it bad. On top of being boring as balls and containing barely being any H-scenes, there was a lot of upsetting content that didn't come with a trigger warning. This wasn't it chief. 
---
What I Enjoyed
---
Ghost of Tsushima
I didn't expect to like this one as much as I did. Following the foxes to the Inari Shrines was just one of my favorite activities.
---
My Favorites
---
Beastmaster & Prince: Flower and Snow
This was everything I could've asked for in an otome game. Tiana was a wonderful heroine, all of the love interests were such great characters and the romance was satisfying. I loved how Tiana fought alongside the princes too. As someone who's terrible at learning languages, I can safely say that Beastmaster and Prince could be an easy introduction for anyone wanting to play an otome game in Japanese. 
---
Persona 5 Royal
I got Royal for Christmas last year during a Black Friday sale and I sank almost 200 hours into this thing. The fandom can argue all day over this but I'm convinced a certain pancake boy is in love with the protagonist. If we can't be gay in Persona 6 I don't know what else to say.
---
Trails in The Sky First and Second Chapter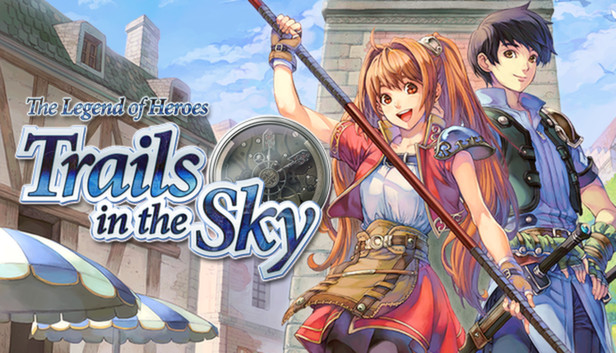 If you enjoy JRPGs with a female lead, fleshed-out worlds, a well-written canon romance and lots of creative treasure chest dialogue, this is worth a look.
---
13 Sentinels: Aegis Rim
Don't even think. Just get this one. Sentinels has everything you could want. There's romance, high stakes, crazy plot twists and all of the characters are great. I can't say anything else because of spoilers but it's fantastic. Even better, it's being ported to the Switch!
---
Bayonetta 1: The Queen
A lot of games use fanservice to titillate, and while this one does too, the sexuality Bayonetta displays was equally as empowering. I am living for this woman. 
---
Bayonetta 2
Bayonetta 2 is all about saving Bayo's girlfriend. It's a lot easier than the first game but just as fun. Super excited for the third game!
---
Final Fantasy XIV: Queuewalker
Trying to get into the game was an experience. Once you got in, the crashes could strike anytime. And they always seemed to happen during cutscenes or solo instances for me. I also barely took any screenshots because the second I did I got kicked lmao. Despite all of that, Endwalker was a great conclusion to the game. It didn't hit as hard as Shadowbringers did for me personally, but I liked it. I also was able to FINALLY participate in the FFXV crossover event! I now have the Regalia mount and I took G-Poses with da twu King Noctis. Unfortunately I don't know how to take good photos so I just had to accept whatever I got. I'm happy though lol. (He does look a little weird though ngl)
---
Current Translation Projects
---
Dance With Devils
Dance With Devils is an interesting title because the otome game came out after the anime did. This is why the art style looks like it does. Sadly, Rejet could have done more to make this an easier reading experience. I'll talk more about this once I review it. Issues aside, I'm enjoying this game. I really like this franchise and how we're learning so much about this world and its characters. 
---
Currently Playing
---
Angelique Luminarise
BUSTAFELLOWS
Cupid Parasite
Dance With Devils
Pokemon Shining Diamond
Shin Megami Tensei V (almost done)
---
Games I Picked Back Up
---
Animal Crossing: New Horizons
I couldn't get into this one last year. A friend of mine suggested trying to find "dreamies," or characters you'd want to have on your island, and now I get the hype. Rodney sucked the fun out of my island lol.
---
So yeah… I didn't get to play many otome games in 2021 😂 Two of them didn't even make it to this list simply because I couldn't get through them. Still, I'm eager to find some good ones to talk about. The ones I'm currently playing are great so far, which is exciting. I also made a list of resolutions for this year and I'm sticking to them as best I can. 2021 was worse than last year for me, so I'm hoping things start looking up this time.
On that note, I really hope that you're doing alright despite everything happening right now. What are you looking forward to this year? Have you made any resolutions? And what games did you enjoy this year? Take care and stay safe!
---
Follow or share for more content about otome games, visual novels and so much more!
---